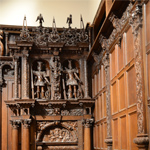 Speed Art Museum
Early in 2013, we began work on one of the most impressive interiors we have yet encountered. This was "The English Room" at the Speed Art Museum in Louisville, KY.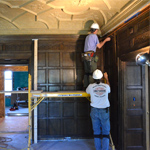 Private Residence, Colorado
This project involves the protection and restoration of three rooms of historic woodwork. The house, an elegant 1930s Georgian Revival is undergoing a significant restoration and upgrade of all services.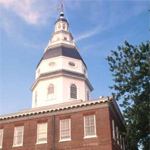 State House
In December 2012, we had an opportunity to assist in the documentation phase of the restoration of the Old Senate Chamber of the Maryland State House in Annapolis, MD. As the Maryland State Archives describes the Chamber on its history website "The jewel of the Maryland State House is the Old Senate Chamber, where the Continental Congress met while Annapolis was the capital of the United States from November 1783 - August 1784. It was here that General George Washington, on December 23, 1783, came before Congress to resign his commission as Commander-in-Chief of the Continental Army in an emotional ceremony.