Preservation and Conservation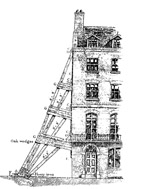 Buildings reflect the passage of time, and J.M. Kelley Ltd. is committed to the preservation of your building's historic character and integrity. Incompatible restoration procedures can diminish a building's value by accelerating deterioration and erasing historic character. We address each project individually with sympathetic, low impact techniques yielding the highest results, without sacrificing character or age value.
Our knowledge of historic architecture, hands-on expertise in modern and traditional restoration techniques, and close relationships with other skilled crafts people combine to insure consistency and quality from planning through completion.
Museum Work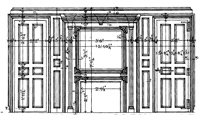 We have extensive experience in documentation and relocation of historic interiors in a museum environment, as well as, restoration of complete period structures.
With a seven-year association with The Metropolitan Museum of Art, assisting in the re-build of The American Wing, a recent restoration and relocation of the "English Room" at The Speed Art Museum, along with numerous projects for smaller house museums, we have gained a special appreciation of the unique needs of museum directors, curators and conservators.
Construction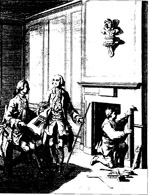 In business since 1988, we have in the past been known primarily as an historic preservation company; however, in recent years we have frequently been asked to design and construct sympathetic additions and auxiliary buildings, along with custom details to newer buildings and offices.
In many cases using original pattern books or actual period examples, we faithfully reproduce in form and scale the architectural esthetics of the past.
Concealed modern state-of-the-art construction techniques and materials also allow us to provide the amenities for life in the 21st century.
We hold a Virginia Class A contractor's license and are EPA lead safe certified.
Consultation and Inspection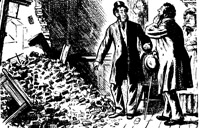 We have been historic preservation contractors and consultants for many years. As such, we have been called upon often to do evaluations and preservation plans for historic properties and older buildings. As an enhancement to the construction services provided, we offer an architectural evaluation and conditions analysts for these properties.
Our detailed report will help spotlight a significant older property by giving clear and accurate information on condition, original construction methods and significance. It would also assist potential buyers by providing easily understood preservation guidelines.
The rate for these services obviously depends on the complexity of the structure, number of outbuildings etc. I believe you will find our fee structure compatible with the wealth of information we supply.
"Our company has successfully collaborated with Michael Kelley on projects as diverse as they were demanding. It is my observation that Mike has the earned distinction of being the area's recognized authority in his field, providing the greater capital region and well beyond with a scarce, yet exceptional source of knowledge in historic architecture, historic preservation and traditional restoration techniques. As an experienced preservation contractor and studied consultant, Mike Kelley provides his clients with architectural evaluations, conditions analysis, and preservation plans that are thorough, detailed, and fully reliable."
Peter H. Schrader, President
Schrader and Company, Inc